Why it is worth normalizing your company data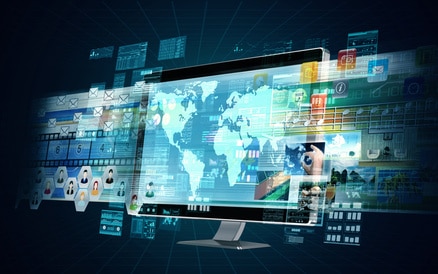 If we stop to think about the practical benefits of data normalization, we realize that cost saving is just the tip of the iceberg. For companies that operate in the most diverse sectors – from banking to insurance, telecommunications to direct marketing, electronic commerce (online shopping) to transport services – data normalization can lead to enormous benefits along the entire supply chain. In particular, it will be the end customer that benefits, having a positive impact on the company and its interests. Data normalization isn't just about avoiding the costs of unsuccessful deliveries. There are at least 5 good reasons for managing your databases with professional tools. And here they are.
1) NORMALIZE DATA FOR MORE EFFECTIVE CUSTOMER PROFILES
The first advantage for those who choose to normalize their company data concerns the profiling of customers' personal data. The Egon software automatically erases incorrect records from the database, updating outdated information and integrating empty fields with useful details.The result is a much more reliable archive than the previous one, offering the possibility of superior marketing in terms of target audiences, creating customized offers and transmitting advertisements.
2) NORMALIZE DATA TO OPTIMIZE INTERNAL RESOURCES
Erasing errors in the database means optimizing your employees' data management.Couriers, managers, delivery persons, marketing managers and internal resources will no longer have to worry about checking if the information is correct, and they will be able to perform their jobs quicker and with greater security.
3) NORMALIZE DATA TO REDUCE RESPONSE TIMES
Having thousands of names and providing quick responses are two requirements that often contradict each other.In order to reconcile one with the other it is important to be organized, an objective that isn't only achieved with perfect internal administration,but also with the use of data normalization tools.These ensure that unique and unequivocal data can be accessed at all times, with a consequent reduction in response times.
4) NORMALIZE DATA TO WIN PUBLIC TRUST
Databases with normalized addresses and / or personal data allow you to offer a credible and punctual service.No returns, no exchange of names, fast answers.These are just a few of the building blocks needed to build public trust,both in the real market and the virtual market of electronic commerce or provision of online services.
5) NORMALIZE DATA TO OFFER ADDITIONAL GUARANTEES
Compared to a company that does not give the right amount of attention to its database, those who opt for data normalization will be able to offer their customers additional guarantees, suchas safe delivery or the automatic filling-out of the delivery address during the purchase. Egon can in fact be integrated into platforms to facilitate e-commerce shopping, at the same avoiding errors being made by the customer.A guarantee for the user, a certainty for your business.