BATCH ADDRESS VERIFICATION
Do you have a database of postal addresses, personal data, clients, suppliers, etc., and want to clean it of all the errors and inaccuracies?
Egon can take on an entire database containing hundreds of thousands of records, will then clean it and return the output as a validated database enhanced with any missing data and deduplicated. Batch address validation can be integrated directly into your enterprise application software by means of a customised installation of our suite in your data centre, or alternatively by simple web calls from your software to our remote servers. To manage and cleanse single files (single databases), you can use our file transfer web service, where we receive your database and return it to you after validation.
Egon software is available for international address verification and has been specifically designed to carry out and automate these operations with precise validation of any incorrect or incomplete addresses. No more problems due to spelling and formatting errors, thanks to the interactive backup of our software with its real-time functions when the operator directly inputs the data (including automatically adding any missing postcodes).
---
VALIDATE YOUR DATABASE NOW (BY FILE TRANSFER)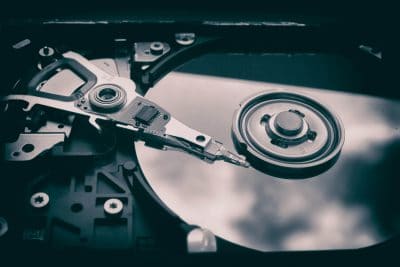 If you want to go ahead immediately and cleanse your database or apply the services we offer (geocoding, deduplication, enhancement of missing data, postcode check, etc.), you can proceed directly via web, by sending your data file now.
We will take your database and return it to you very quickly, completely analysed (with a statistical report of the current "goodness of fit" of the current data) and validated.
No special skills are needed to send us the database, just send us a structured file and we will give you all the information you need.
---
SEND US YOUR DATABASE FILE NOW AND WE'LL CLEAN IT IN A FEW MINUTES!
Your file will be immediately fed to the Egon engine, which will conduct all the processes:
Statistical analysis
Validation
Geocoding and/or deduplication on request
Inconsistency controls
Return the validated file in output
What happens behind the scenes during the batch address verification process?
you create a correctly formatted data file
you send it to us via web http or ftp protocol
we receive your file
we restructure the received data as needed
we feed your data to the Egon engine
we send you the output validated file
you receive and check the cleaned data
---
BATCH ADDRESS VALIDATION LOCALLY OR VIA WEB
Batch mode which processes "mass" forms of preset data can be provided by local integration with the enterprise server (by means of intranet) or via web:
Egon locally: this type of installation known as "On Premises" requires a preliminary phase when our technicians will install the application software in the customer's premises. This is the classic infrastructure where software is integrated directly into the enterprise's system.
Egon web: in the Cloud, with the same functions as local installation, but the software infrastructure and interface web services are in remote servers meaning they do not work through the enterprise intranet but via internet.
In both cases, cleansing entire databases of even millions of addresses or other personal data, is an automatic operation that will give a fast and enormous jump in quality to your enterprise procedures, with guaranteed improvements in terms of operating efficiency.
SEND US YOUR DATABASE IN A FEW CLICKS!
Egon can process hundreds of data records every minute. Don't waste any more time, give value to your data now.
Try Egon now!