EGON and WARE PLACE
Validate, deduplicate and maintain accurate and deliverable address data.
We project software applications that are able to automatize the verification and validation of postal addresses and personal data included in the company databases.
We are an internationally renowned firm that has developed from a historic, sound and long-lasting partnership of a group of experts who are united by one great passion: business data enhancement, with special focus on mailing address validation and geolocation.
In the space of a few years Ware Place managed to conquer the respect of the Italian market for data quality, and began entering the foreign markets where it gradually developed a firm international reputation.
WARE PLACE: DATA QUALITY SERVICE DISTRIBUTION
Thanks to the twenty-years' experience of the collaborators who created the group, Ware Place was founded with the aim of constantly strengthening and providing wide scale distribution of data quality services related to our flagship portal, Egon.com.
Now, Ware Place is able to provide state of the art solutions and all-round assistance in the fields of address validation, personal data validation, geocoding, deduplication, and similar.
SPECIALISATION AND GOALS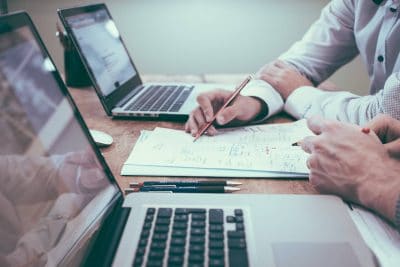 Ware Place
 made a very precise decision regarding its specialisation, to give an effective and innovative response to the needs of both its trade partners and clientele, who are increasingly informed about the new technologies and service provision methods. Strong from the numerous agreements signed with leading category enterprises, Ware Place is now a landmark provider of web services for all forms of 
business data validation
, certification and clear identification.
The reference product, Egon, is a software solution based on a highly sophisticated algorithm that works at validation level through various solutions, in premises installed in the client's data centre, or via web, in clouding (the client is able to access the service with just a few clicks of the mouse).
Currently we operate with a highly specialised and effective team of around 30 employees and partners. External companies are also sometimes called on to assist in creating their projects. Ware Place establishes a long-lasting agreement of cooperation with its clients, addressed to jointly achieving the goals and to sharing the constant updating that the wealth of data needs.
---
OUR MISSION
We founded Ware Place with a precise idea in mind: aim at progressively becoming an international landmark in providing data validation, certification and identification services, using innovative solutions, backed up by transparent and customised methods designed specifically for each single project.
WARE PLACE: PASSION AND SKILL…
It is a very ambitious goal, but combined with our passion for addresses and maps it has led to achieving increasingly important results in the field of geocoding as well.
Our everyday efforts are constantly addressed to improving data quality management and adapting them to the users' needs by providing advanced services that can be integrated and used remotely directly online, via web.
Ware Place Srl can count on a team of specialists who have gained considerable experience in this field by working on international projects.
---
EGON: SIMPLE, RELIABLE, JUST A CLICK AWAY
Over the years we have focused on accurate and constant research into solutions that offer reliability and security, but also satisfy the complex needs of enterprise. Now, with the Egon suite, we can guarantee a complete and time tested range of services which fully embrace the world of the web and clouding.
We are certain we can continue on our climb to conquer a leading position in both the European and world markets. Creating an International business information certification centre is a very important and crucial leg of the journey, in view of our increasing international growth.
Is data quality important for your business?
In transports such as shipments, in data entry such as geomarketing, and in statistics such as mapping: there are numbers of sectors and operations which are based on the use of postal addresses. Quality archives and databases guarantee considerable economic and logistics savings for enterprise whose key to success is based on operations tuning.
This is an added value which should not be underestimated to make work easier and more efficient.
Try our FREE WEB DEMO!