Worldwide shipping address validation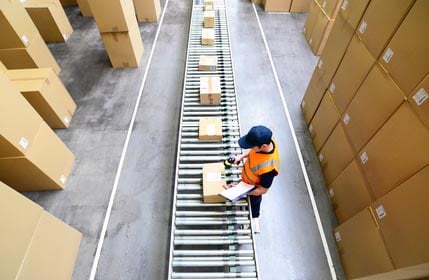 The success of a shipment depends on the validity of addresses. Before you pack the product, before activating tracing, before any other operation,it is essential to be sure that the address is correct. The most effective system is to use a target shipping address validation service: the address is automatically checked in real-time and missing data is completed during the process of entering it the box (data entry).
Egon software is designed specifically to meet this kind of requirement. Thanks to the address validation function, you can verify the accuracy of the information you have. The verification checks for grammatical errors (double letters, spacing, etc.),updates data (out-of-date records) and finally completes the address,which is enriched with any missing information (Post/Zip Code, State, province, county etc.).
Egon shipping address validation software is useful for many applications. One of the main ones is e-commerce: by integrating Egon into your e-commerce store you will reduce user errors during purchase to zero. In other words, you will always be sure that each address that is entered is validated and then cleaned, removing any errors. In addition to online stores, other interesting applications concern geomarketing activities that involve sending promotional material (flyers, brochures, etc.) to a specific country or city.
Here the main advantage of using Egon is in the batch recovery of entire databases. Files containing up to hundreds of thousands of addresses are checked according to the target area. In this case the output file will return the entire database validated, enriched and complete.
YOUR ADDRESSES IN THE POSTAL ADDRESS FORMAT IN FORCE
Each country and each postal system uses a unique address format. You just have to move from one state to another to encounter a few small details that often – if not included – are cause for delays or even missed delivery.It is impossible for a company to know each single detail and follow the instructions of a postal system without any external assistance. That's why we at Egon wanted to include further support in our software, meaning that you already have the address or group of addresses formatted for delivery according to the model and standards set for that particular country and its postal system. A practical and useful solution for faster deliveries and successful deliveries to 100% of the recipients on your list.