The software solution behind geomarketing is called Egon.
Geomarketing is a field of traditional marketing, that uses business information and analytical territorial data, derived from an efficient georeferencing operation, to assess the business potential of the different geographic areas, backing up the strategic sales and distribution decisions.
ELEMENTS IN GEOMARKETING SOFTWARE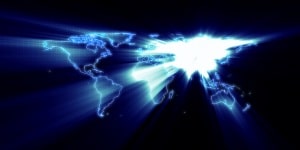 Mapping

: to georeference and display the territorial data gathered from cross-referencing the data and software processing

Georeferencing software

: which analyses the territorial data, uniquely decodes them and then precisely maps them

Population data

: required to correlate the territorial data with the operational data that is of interest commercially
EGON SOFTWARE FOR GEOREFERENCING
With the Egon software suite, any Geomarketing software and any GIS application can be provided with an irreplaceable tool that is a valuable help in georeferencing the territorial data.
With the Egon suite a level of detail is achieved that was unheard of in any geolocalisation processes. In fact, Egon is constructed to give precise mapping coordinates, down to the street number, for any information in a given area. With the aid of maps, the output data are integrated and become a fundamental wealth of data for any Geomarketing applications.
EGON: YOUR GEOMARKETING PARTNER
Egon is the ideal partner for any marketing enterprise that requires territorial data.
For any requests or estimates, contact us now!
Among the main geomarketing applications that are backed up every day by Egon software, we can mention:
– Analysing the business potential on an area
– Planning local marketing campaigns
– Market analysis on digital maps
– Researching market areas that have not yet been exploited
– Analysing target clientele in a specific catchment basin
– Managing and improving sales force networks