The rapid development of Information Technology has made us familiar with the telematic management of information: today, any organization, regardless of its size, has access to a large amount of data that is collected and managed digitally, thanks to the unstoppable development of new technologies in the IT sector.
However, despite being accustomed to collecting, storing, and transferring a large volume of data, we have not fully familiarized ourselves with the process of analyzing and transforming business data into useful and immediately accessible information.
When does data become information?
When data is analyzed adequately using appropriate tools and technologies that allow someone to verify, standardize, validate, and improve its quality, giving it meaning and value.
Quality data is a prerequisite for accurate information, and accurate information is the foundation for strategic and competitive business management.
From this point of view, one of the problems often faced by business figures involved in data management (IT Department, CRM and e-commerce managers) is the presence of missing, inconsistent, inaccurate, and outdated data.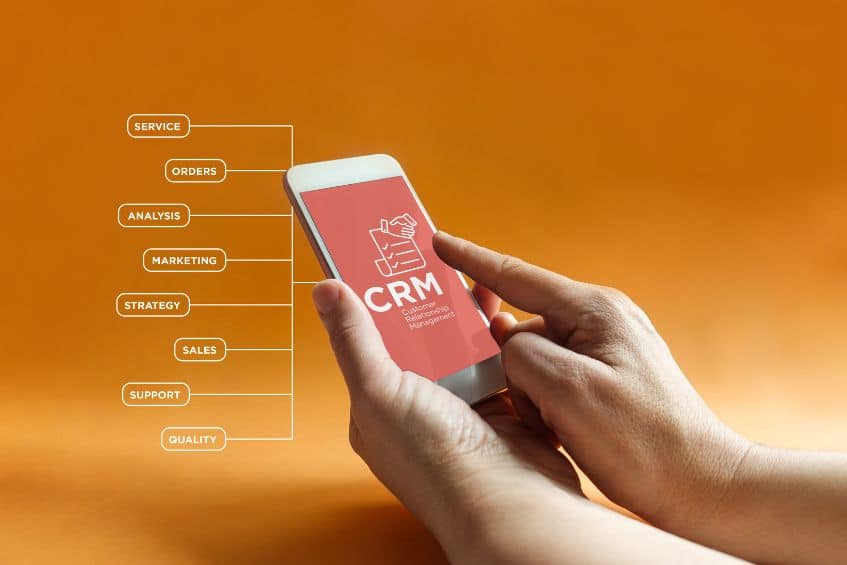 Address CRM validation
This situation particularly concerns corporate databases.
Invalid, abbreviated, incomplete, and differently formatted personal data and addresses. How many times have you found yourself in this situation? The answer is probably: many, too many!
We at Egon know this: for many years, we have been offering technological solutions for online address validation to companies around the world that are facing the same problem as you.
The problem of unnormalized databases and archives, meaning those that have not been cleaned from possible errors, redundancies, and inconsistencies, is indeed a common issue for organizations worldwide. It is an ongoing dilemma, especially considering the continuous variations in postal codes (ZIP codes), street names, and changes in the structure of municipalities and provinces, sometimes subject to mergers and consolidations.
For this reason, even the most structured database can gradually lose coherence and reliability over time.
That's why no company can overlook regular online address validation activities and the validation of corporate archives, preferably carried out during the data acquisition phase. Let's see how.
EGON SOLUTIONS FOR ONLINE ADDRESS VALIDATION
Acquiring and maintaining high-quality personal data and addresses is crucial for any business that aims to reach its customers effectively and accurately.
In this context, Egon's online address autocomplete and validation software solutions are highly reliable tools for obtaining precise and complete postal addresses during the data acquisition phase.
HOW DOES EGON WORK?
Egon is the software that enhances the quality of your business data by verifying, correcting, and optimizing it to make it functional for its intended purpose.
Egon can be installed locally or accessed directly online via the web (more information about this can be found at the end of this article). It offers two operational modes for address cleansing and validation: bulk address validation in a database (batch) and validation during address acquisition (autocomplete and runtime validation).
In this article, we will focus on autocomplete.
WHAT IS AUTOCOMPLETE AND HOW DOES IT WORK?
Autocomplete is a functionality that can be implemented within the purchase forms of a website, a management system, or a CRM to facilitate users in entering billing and shipping data and addresses.
Through a complex filtering system, autocomplete allows users to quickly view and select the desired element from a pre-populated list of possible alternatives, significantly simplifying the field completion process.
This function significantly improves the quality of the acquired data, minimizing the time required for form entry and minimizing the possibility of entering incorrect data.
This is particularly useful both for the end customer, who experiences a positive user experience on your website and is therefore more motivated to complete the registration and potential checkout process, and for those on the back end who will handle and manage the entered data. They will find it easier to proceed with address validation and validation, which is essential to verifying the accuracy of the entered information.
From a business perspective, the advantage of this important Data Quality solution is clear: integrating real-time address autocomplete technology into your online systems allows you to maintain a high level of competitiveness, laying the foundation for collecting valid and reliable information during the data acquisition phase.
This results in:
Higher conversion rates, thanks to a significant reduction in cart abandonment rates.
Elimination of extra shipping costs due to incorrect addresses, thanks to real-time address verification.
Fast and error-free order entry.
Increased efficiency and improved business performance, thanks to a significant reduction in the time required for data entry activities.
Enhancement of customer care with personalized marketing activities, thanks to the effective customer profiling.

EGON ADDRESS VALIDATION WITH AUTOCOMPLETE AND SUGGESTION MODE
The suggestion and autocomplete functionality of Egon is designed to be used in any online data entry form and CRM.
It is an interesting option for both end users (website users) and those managing corporate data, as it facilitates data entry and acquisition by eliminating content and typing errors (wrong postal codes, invalid email addresses, grammatical and spelling errors, etc.) in both cases.
HOW DOES EGON'S AUTOCOMPLETE MODE WORK?
The operator enters the initial letters or numbers of a field, and Egon provides a series of contextual and up-to-date suggestions in real-time, also completing missing data and validating all postal address data. The service has global coverage, guaranteeing formatted and verified output data for over 250 countries worldwide.
With our autocomplete service, you can halve the time required to enter complete and reliable addresses, improving your customers' user experience and increasing efficiency!
Are you curious to discover how Egon can support Data Quality in your company?
Try Egon for free now.
Request a demo and immediately get 100 free credits.
ONLINE ADDRESS VALIDATION: YOUR VERIFIED AND UPDATED DATA AT ANY TIME
As mentioned earlier, Egon can be used online via an Internet connection or in an integrated mode, integrating it into corporate applications through web services or as an additional plug-in in existing infrastructures, including IBM, Oracle, Google, Microsoft, SAP, and Windows.
The online mode allows you to correct data related to international addresses in real-time, 24 hours a day, through a web portal or an API from any device.
All you need is internet access and you can immediately use the following features offered by the Egon suite:
Address verification and validation;

Selection from possible candidates;

Insertion of territorial codes;

Automatic completion of empty fields (autocomplete functionality);

Addition of geographic coordinates;

Map visualization.
In the online mode, you can validate a single international address in real-time or an entire database (in this case, the operation may take more time, depending on the size of the database).
The Egon software allows you to validate and normalize one postal address at a time in real-time or thousands of postal addresses in a database in just a few minutes. It also offers additional options for geocoding and deduplication, which allow you to assign precise territorial information and codes to addresses and verify the presence of duplicate data within a database.
Put Egon to the test without any obligation!
Request 100 free credits and start testing our address validation services for free.