Address correction software: try Egon!
Egon is multiplatform address correction software available directly online, for rapid and precise controls of entire company databases and for address validation and georeferencing (in cause errors are found).
Address correction: how and why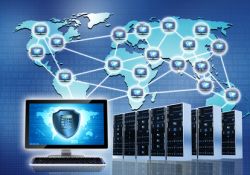 When a company has to correct the addresses in its database, they have to get off to the right start, because there is the risk of undertaking a very complex and delicate operation, using extensive time and resources, to end up with something that is not totally satisfactory.
This implies further work and unexpected costs. However if dedicated data quality software is used instead of attempting "manual" approaches to reinstate quality to company databases, it means relying on tools that have been specially designed for this with guaranteed results.
Address correction software: clean your address databases in a few clicks
Egon is our address correction software that works every day to support leading companies in Italy, Europe and the rest of the world, guaranteeing excellent control of the databases and addresses. It is multiplatform software that can be installed in any company architecture (our technicians give their direct assistance to our customers), even by using customised plugins for software and outside company management. Batch validation is provided of entire database batches or assistance in completing data entry masks, with possible auto-completion. The last frontier in address validation and completion is definitely the online web platform.
In fact, we have created a web software where any user is perfectly able to access the website in a few minutes, by means of their username and password, to then input the data to be validated (single address or entire database in any format), after which they receive the correct and updated data in output. For any residual rejects traced by the system, the corrections can also be input manually and a complete precise database is still received in output. The addresses can also be displayed in postal format meaning they are ready for direct mailing or for use by any geomarketing software.
Do you want to try our news free of charge?